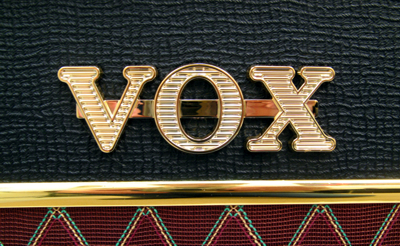 For many guitarists there is nothing like the VOX sound. Forever linked to the "British invasion" in the 1960's, VOX amplifiers were played by the most popular bands of the era including the Beatles, the Rolling Stones, the Kinks and the Yardbirds.
At the Minor Chord we think VOX amps still have some of the best sound around and we carry a full range - from the big all-tube AC30 down to the little Mini 3 G2.
Bring in your guitar and try them out. You won't believe the difference a great amp can make!
The models below are usually in stock. Of course, we can also special order any other VOX model you may need.
The VOX Custom Line
VOX Custom amps are the models that immediately come to mind when you think of VOX... the amps that have been trusted workhorses for guitarists since the 1960's.
About Tubes
Why tubes? Solid state amps simply can't match the sound of tube circuitry, because tubes amplify differently than transistors and chips. That difference is magnified when you 'push' the amp by driving it beyond its limit, to the point where it can no longer deliver high-fidelity amplification. A tube circuit driven this way starts behaving like a compressor - producing that characteristic crunchy tone you're looking for. By contrast, overdriven solid state amps tend to hard-limit the waveforms instead of compressing them - a sound that is less pleasing to the human ear.
Because tubes have to be driven hard to produce the tone you want, it is important to choose a properly-sized tube amp for your playing situation. Not enough power and you won't be heard. But too much power is equally bad, because you may not be able to push the amp without driving your audience out of the venue! Recording, in particular, typically calls for a smaller amp. Use a big amp and you'll probably have to put it in an isolation booth before you turn it up.
All-tube Amps
AC10C1 Currently on Sale!

The AC10C1 is a new mid-sized model in the VOX Custom line. It fits nicely between the 15-watt and 4-watt models, has great features, and is very affordable. This one has been a hit with our customers!

The technical details: 10 honest all-tube watts with two 12AX7 preamp tubes and two EL84 power tubes driving through a 10-inch Celestion VX10 speaker. That's enough sound for most musical styles in a small to medium-sized venue or for recording, yet the amp is compact and easy to transport.

And most important, the sound is really impressive for an amp of this size and price - boasting a true spring reverb and separate Gain and Volume controls.

If you play smaller venues or do any recording and need that famous VOX tube sound, the AC10C1 is definitely worth a look.
Practice Amps
The VOX folks make an interesting range of small amps. Usually used for practice, these versatile little amps find other uses as well. Here are our favorites.
The new VOX Mini GO 10 is an amazing 10-watt portable amp. Not only is it a great sounding, easy to use practice amp, but it's also packed full of effects and features that will enhance your playing experience.

The Mini GO 10 is equipped with many popular amp sounds, guitar effects, reverb, a looper, and many other features that seperate it from the crowd of small practice amps. All of this for $279! Definitely check out the Mini GO 10 if you are looking for a portable, user friendly, all in one practice amp.

Don't need 10 watts? There's also the VOX Mini GO 3, a 3-watt version that includes many of the same features (but not the looper) for $199.

Here's a video demo of the many features common to the Mini GO 3 and Mini GO 10:



Click for demo

Here's a video demo of the looper available only on the Mini GO 10:



Click for demo
---
Home | About Us | Videos | Used & Vintage | New Instruments
Sheet Music | Rentals | Lessons | Repairs | Inquiries
The Minor Chord
80 King Street
Littleton, MA 01460

Phone: 1-978-486-0112
© 2022 The Minor Chord. All rights reserved.