80 King Street · Route 2A · Littleton MA 01460 · (978) 486-0112 · I495 Exit 79 (Old Exit 30)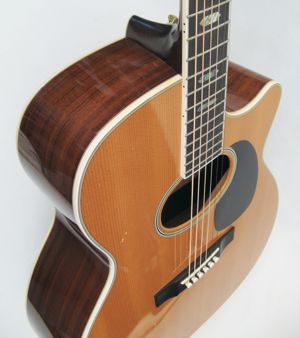 Looking For Lots of Bass?
Then check out this pre-owned Martin JC-40 Jumbo. Made in Nazareth. PA in 1993, this guitar is BIG - and big means more low end.
Solid Sitka spruce top, solid Indian rosewood back and sides, and nice Martin 40-Series appointments. For the performer, it has a cutaway for easier high-fret access and an active under-saddle pickup.
This guitar will deliver that signature Martin boomy bass you're looking for. More >>>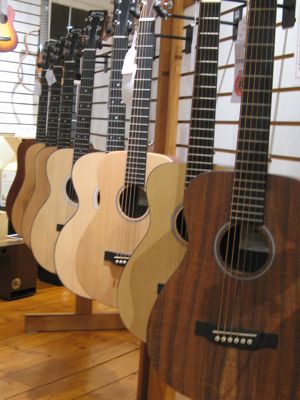 Impressive Martin "Jr" Acoustics
Most small-sized acoustic guitars are intended for beginning players. They may be rugged, but their tone leaves much to be desired. But now there is a wonderful option for the younger developing player or the smaller adult player: The Martin "Jr" series.
The series includes both dreadnaught and OOO body shapes in a slightly smaller 7/8 size. Priced in the $500 to $650 range, these remarkable guitars are built with all solid wood. All-solid-wood construction is unheard of at this price range, producing a solid Martin tone quality that clearly sets them apart from others.
Some of the "Jr." models include Fishman Sonitone electronics so you can enjoy these wonderful little guitars plugged in as well.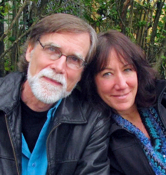 We Help You Make Music!
Come to us for quality, value and service. Our prices are competitive with chain music stores and internet dealers, but you get so much more!
We have over 100 models of guitars and basses, including instruments you may not find anywhere else in New England - plus ukuleles, mandolins, banjos, digital pianos, band instruments, amps and more.
We specialize in fine instruments and amps from respected makers including
Customers come from Massachusetts, Rhode Island, New Hampshire, and even Maine to play our extensive collection. And when you need advice or service, we're here for you.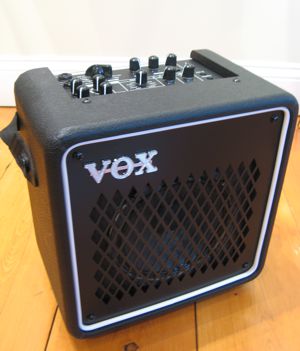 Little Amp, Big Sound
The new VOX Mini GO 10 is an amazing 10-watt portable amp. Not only is it a great sounding, easy to use practice amp, but it's also packed full of effects and features that will enhance your playing experience.
The Mini GO 10 is equipped with many popular amp sounds, guitar effects, reverb, a looper, and many other features that seperate it from the crowd of small practice amps. All of this for $279! Definitely check out the Mini GO 10 if you are looking for a portable, user friendly, all in one practice amp.
Don't need 10 watts? There's also the VOX Mini GO 3, a 3-watt version that includes many of the same features (but not the looper) for $199.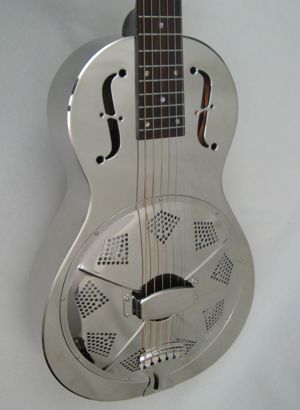 Ever Heard of a Resonator Guitar?
They are a great way to get a loud sound from a small package. For those who specialize in blues or bluegrass, the resonator will sound familiar.
In the days before electric guitars, players would use a metal body guitar with a spun metal cone under the bridge that would allow the guitar to resonate louder for its size hence its name, resonator. Nowadays, they play well as an acoustic guitar well suited for blues and bluegrass but can be easily adjust to be great sounding slide guitars.
These guitars don't make their way to the store too often! Come try it out for yourself!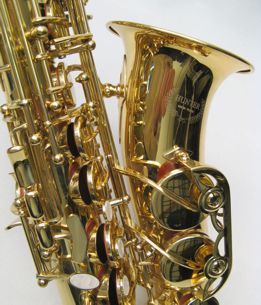 Band Instrument Rentals & Repairs
Here at the Minor Chord we are known for having quality beginner band instruments at competitive prices. Our rental program is simple and easy - and it includes a rent-to-own provision so your base rental fees are accumulated into a credit account. You can use the credit to purchase the instrument you're renting or any other instrument in our store of equal or greater value.
Have your own instrument? Make sure it's playing its best for the new school year. Bring it in for a checkup in our in-house repair shop.
You don't have to rent from the big rental companies suggested by your school. Come check us out! You'll see we have better prices and better service. More>>>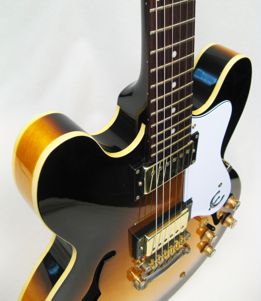 Have a Guitar You Never Play?
We're always interested in your top-condition used guitars and basses. Consign or sell outright for extra cash, or trade towards the guitar of your dreams. Call to speak with Zach or use our Ask Us! page to find out what that instrument in the closet might be worth.
Find out more here >>>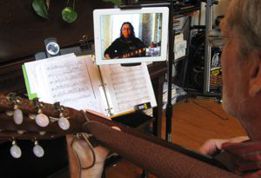 In-Person Lessons Are Back
We have been offering only online lessons since the beginning of the COVID-19 pandemic. But beginning in September, some of our teachers are starting to offer in-person lessons again. Masks will be required, of course, and we ask you to wait in your car instead of in our waiting room.
We completely understand if you're not comfortable yet with in-person lessons, so our teachers are still offering online lessons as well. We'd be happy to help you become familiar with the online technology.
Either way, give us a call or send us a message via our Ask Us! page. Don't forget, all our teachers offer free no-obligation trial lessons.
Store Hours
| | |
| --- | --- |
| Monday | 11AM - 9PM |
| Tuesday | 11AM - 9PM |
| Wednesday | 11AM - 7PM |
| Thursday | 11AM - 7PM |
| Friday | 11AM - 7PM |
| Saturday | 9AM - 5PM |
| Sunday | CLOSED |
Click here to see our web site privacy policy.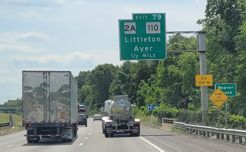 We've Been Re-Numbered!
Massachusetts is renumbering all the exits on Interstate 495. We're no longer at Exit 30. We're in the same place, but now our exit is called Exit 79. Watch the signs carefully, don't miss us! (Thankfully, it looks like Google Maps knows about the numbering changes.)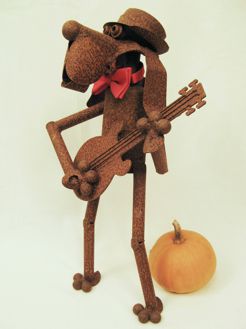 It's pumpkin time... Make Music!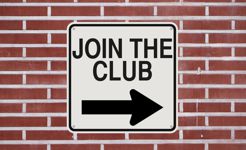 Want to earn 10% back on your purchases? Want to be first to hear about the latest gear? It's all free with our Backstage Pass! Just send us a message here and we'll sign you up.

Or comments? We're here to help.
Just use our Ask Us page!
Minor Chord Video Library
We've produced videos on a range of topics including shopping guides, product reviews, and how-to instructions. Check out our video library! more >>>

Like us on Facebook and be first to hear about cool new stuff! more >>>