80 King Street · Route 2A · Littleton MA 01460 · (978) 486-0112 · I495 Exit 79 (Old Exit 30)

Finally! We Have More Furch Acoustics
We discovered Furch acoustic guitars several years ago. These instruments, made in the Furch family workshop in the Czech Republic, deliver impressive quality and value.
We just received a new shipment of six Furch acoustics, and one is sold already! If you're looking at some of the better-known acoustic brands, you really need to see and play these fantastic guitars before you buy. Come check them out before they're gone! More >>>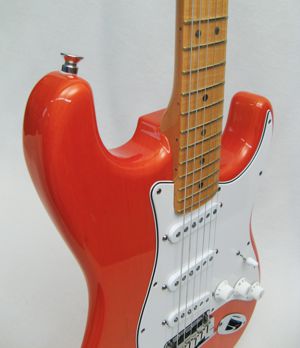 Wow! A Pristine Pre-owned
Custom Shop Classic Strat
Here's a stand-out Custom Classic Strat with ash body in Sunset Orange Transparent finish. This is not a common finish to find, and the transparent orange nicely highlights the grain of the ash wood.
Beautiful flamed maple neck with a large 'C' profile that sits nicely in the hand in first position and plays great all the way up the neck. The Custom Shop single coil pickups sound bright, snappy, and clear as a Strat should. If you've been thinking of a sweet and unique Stratocaster, don't hesitate on this one!
Excellent condition; just a few small marks. Certificate of Authenticity and original spec sheet included. $2,199.00 in original Fender Custom Shop hardshell case. More >>>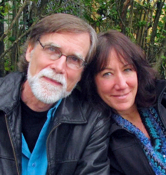 We Help You Make Music!
Come to us for quality, value and service. Our prices are competitive with chain music stores and internet dealers, but you get so much more!
We have over 100 models of guitars and basses, including instruments you may not find anywhere else in New England - plus ukuleles, mandolins, banjos, digital pianos, band instruments, amps and more.
We specialize in fine instruments and amps from respected makers including
Customers come from Massachusetts, Rhode Island, New Hampshire, and even Maine to play our extensive collection. And when you need advice or service, we're here for you.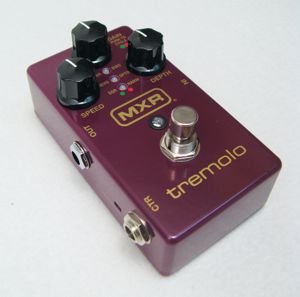 Is It Time To Try an Effects Pedal?
The sound of an electric guitar or bass is created not just by the instrument itself, but by the entire electronic chain between the instrument and the listener.
The most important electronic component, of course, is the amplifier. But amps can't do everything. If you're looking for that special distinctive sound, you will need to look at standalone effects pedals.
Inserted between your instrument and your amp, these pedals can deliver effects - even during a live performance - that would otherwise require post-production tweaking in a recording studio.
Here are some of the most common pedal types you might want to add to your rig. More >>>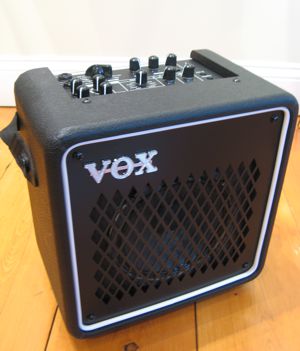 Little Amp, Big Sound
The new VOX Mini GO 10 is an amazing 10-watt portable amp. Not only is it a great sounding, easy to use practice amp, but it's also packed full of effects and features that will enhance your playing experience.
The Mini GO 10 is equipped with many popular amp sounds, guitar effects, reverb, a looper, and many other features that seperate it from the crowd of small practice amps. All of this for $279! Definitely check out the Mini GO 10 if you are looking for a portable, user friendly, all in one practice amp.
Don't need 10 watts? There's also the VOX Mini GO 3, a 3-watt version that includes many of the same features (but not the looper) for $199.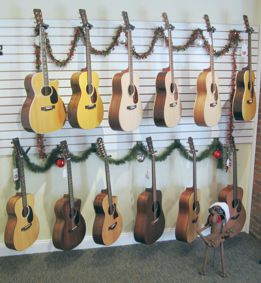 Giving The Gift Of Music?
We anticipated COVID supply chain problems and ordered months ago for the holiday season. Instruments are arriving daily at all price levels. But we recommend you shop NOW... Come visit to see what's already here, or reserve an instrument that's on its way.
Have a question? Call or use our Ask Us! page.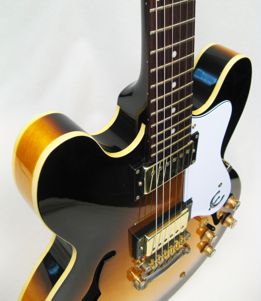 Have a Guitar You Never Play?
We're always interested in your top-condition used guitars and basses. Consign or sell outright for extra cash, or trade towards the guitar of your dreams. Call to speak with Zach or use our Ask Us! page to find out what that instrument in the closet might be worth.
Find out more here >>>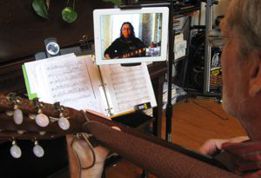 In-Person Lessons Are Back
We have been offering only online lessons since the beginning of the COVID-19 pandemic. But beginning in September, some of our teachers are offering in-person lessons again. Masks are required, and we ask you to wait in your car instead of our waiting room.
We completely understand if you're not comfortable yet with in-person lessons, so our teachers are still offering online lessons as well.
Either way, give us a call or send us a message via our Ask Us! page. Don't forget, all our teachers offer free no-obligation trial lessons.
Store Hours
Monday
11AM - 9PM
Tuesday
11AM - 9PM
Wednesday
11AM - 7PM
Thursday
11AM - 7PM
Friday
11AM - 7PM
Saturday
9AM - 5PM
Sundays
until
Christmas
12 Noon - 5PM
Click here to see our web site privacy policy.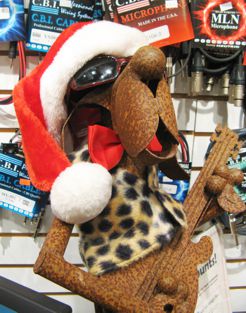 Is Rusty Rushing the Season?
In a word, NOPE! If you want to give the gift of music this year, you should start shopping NOW. The supply issues that are in the news have hit the music industry hard. We already have waiting lists for some popular items, and further shipments look uncertain.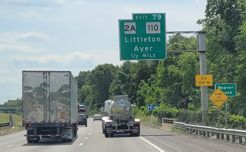 We've Been Re-Numbered!
Massachusetts is renumbering all the exits on Interstate 495. We're no longer at Exit 30. We're in the same place, but now our exit is called Exit 79. Watch the signs carefully, don't miss us! (Thankfully, it looks like Google Maps knows about the numbering changes.)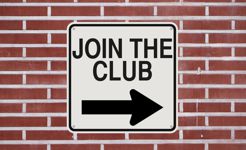 Want to earn 10% back on your purchases? Want to be first to hear about the latest gear? It's all free with our Backstage Pass! Just send us a message here and we'll sign you up.

Or comments? We're here to help.
Just use our Ask Us page!
Minor Chord Video Library
We've produced videos on a range of topics including shopping guides, product reviews, and how-to instructions. Check out our video library! more >>>

Like us on Facebook and be first to hear about cool new stuff! more >>>