80 King Street (MA Route 2A) · Littleton MA 01460 · (978) 486-0112 · Interstate 495 Exit 30

Martin OO-28 - New 2018 Model
Small-body fans - we just received one of Martin's newly redesigned 2018 OO-28 guitars. Easy playing, sounds great, and it's absolutely gorgeous. This is a hard to find model, not many dealers have it yet. Come in soon and play it! more >>>
PRS Core Custom 22 Semihollow
This 2002 PRS Core Custom 22 is simply gorgeous! Carved maple bookmatched top with Orange Tiger finish over a lightweight semi-hollow body. Dragon II humbuckers with 5-way selector switch for lots of tone. Solid bridge for best sustain. more >>>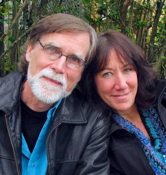 We Help You Make Music!
Come to us for quality, value and service. Our prices are competitive with chain music stores and internet dealers, but you get so much more!
We have over 100 models of guitars and basses, including instruments you may not find anywhere else in New England - plus ukuleles, mandolins, banjos, digital pianos, band instruments, amps and more.
We specialize in fine instruments and amps from respected makers including
Customers come from Massachusetts, Rhode Island, New Hampshire, and even Maine to play our extensive collection. And when you need advice or service, we're here for you.
Vintage Vega Open-back Banjo
This vintage open-back banjo has a local history:
Made in Boston, it is said to have been purchased in Harvard Square, Cambridge in the 1960's. Its open-back construction is lighter than a resonator banjo, but still has good tone and volume.
more >>>
Yamaha Studio Synth With Motif Voices
The Yamaha MX Series synths have the acclaimed Motif sound library and tight computer integration, all
at a studio-friendly price: $999 for 88 weighted keys, $699 for 61 synth keys, $499 for 49 synth keys.
We think they deserve their great reviews.
We have the MX61 in stock - come play it!
New item: Klotz Instrument Cables
Our new Klotz cables are made in Germany with quality features like super-flexible wire and durable strain relief. The bright wire and plug color options help keep signals straight and ensure nobody else goes home with your cables. Best of all, they're reasonably priced!
Recording and Production
Now that you have your new instrument, let's try recording! You'll need an audio interface. The Steinberg UR22 has studio-quality specs for only $149 including professional-grade CuBase recording and editing software.
Ahhh... Peace and Quiet!
Is there a trumpet player at your house?
Get a Yamaha Silent Brass practice system.
It really works!! more >>>