80 King Street (MA Route 2A) · Littleton MA 01460 · (978) 486-0112 · Interstate 495 Exit 30

Great instruments don't stay here long!
Last week this David Webber roundbody cutaway came in, we set it up, and it's already in the hands of a happy customer. But don't worry, a few more are on the way. Call us or Click here if you want to know when the next Webbers arrive.
Fender Vibrolux Reverb
Just serviced by our tube amp technician, this vintage amp is ready to rock. 40 watts of all-tube power really cranks and the twin original Oxford 10 inch speakers sound fantastic. This amp can handle pedals easily! more >>>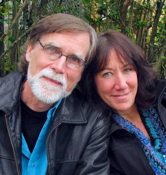 We Help You Make Music!
Come to us for quality, value and service. Our prices are competitive with chain music stores and internet dealers, but you get so much more!
We have over 100 models of guitars and basses, including instruments you may not find anywhere else in New England - plus ukuleles, mandolins, banjos, digital pianos, band instruments, amps and more.
We specialize in fine instruments and amps from respected makers including
Customers come from Massachusetts, Rhode Island, New Hampshire, and even Maine to play our extensive collection. And when you need advice or service, we're here for you.
Incredible Percussion Selection
Your vocalist needs a tambourine... Or a shaker...
Or a pair of claves... Or one of our many other percussion "toys" that will immediately liven up your band's groove. We have more hand percussion than anyone in the area - and you NEED some!
Yamaha Studio Synth With Motif Voices
The Yamaha MX Series synths have the acclaimed Motif sound library and tight computer integration, all
at a studio-friendly price: $999 for 88 weighted keys, $699 for 61 synth keys, $499 for 49 synth keys.
We think they deserve their great reviews.
We have the MX61 in stock - come play it!
FLASH! Announcing our first uke jam!
Thursday June 21 from 6-8pm at the store. Bring your uke and celebrate the first day of summer and International Make Music Day.
Congratulations to 2018 Grads!
Did you graduate in 2018? Or are you giving a musical gift to a 2018 grad? During June, we'll give you 10% off our usual competitive prices on any in-stock instrument $100 or more.
Our First G&L Doheny Is Here!
The G&L Doheny is named after the famous beach in Orange County, CA and the Doheny's special wide-bobbin M.F.D. pickups certainly deliver a solid surf sound. This Tribute-level Doheny is moderately priced but still has that Leo Fender G&L quality.
more >>>