80 King Street (MA Route 2A) · Littleton MA 01460 · (978) 486-0112 · Interstate 495 Exit 30

G&L Tribute L-2500 Bass
A few new Tribute series G&Ls arrived at the store and this 5-String beast of a bass is a great value for the price. With its two M.F.D pickups, various tone knobs and switches to the Honeyburst finish this bass has alot to offer! More >>>
Used Gibson ES-137 Custom
This gorgeous Gibson ES-137 was personally built for a great friend of the Minor Chord by the folks in the Gibson Custom Shop in Memphis, TN. Easy to look at for sure in the stunning deeper red finish. More >>>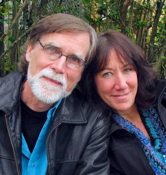 We Help You Make Music!
Come to us for quality, value and service. Our prices are competitive with chain music stores and internet dealers, but you get so much more!
We have over 100 models of guitars and basses, including instruments you may not find anywhere else in New England - plus ukuleles, mandolins, banjos, digital pianos, band instruments, amps and more.
We specialize in fine instruments and amps from respected makers including
Customers come from Massachusetts, Rhode Island, New Hampshire, and even Maine to play our extensive collection. And when you need advice or service, we're here for you.
12-String Sound In a Smaller Package
Most 12-string guitars have Dreadnaught-size bodies - too big for many players. But this mid-priced Seagull 12-string has a compact Concert Hall-size body, a solid spruce top with a sunburst finish, and Godin QIT electronics with a built-in tuner.
Make Some Noise!
This VOX AC30VR amp has 30 watts of power, a pair of 12-inch Celestion VX12 speakers, and Valve Reactor technology for realistic tube tone. New with factory warranty, originally $549, one left at only $399.
Impressive Acoustics: Boucher Guitars
Here's another of the three models we recently received from Canadian builder Robin Boucher. This is their Heritage Goose HG-56M, a 12-fret-to-body 000 with a solid AAAA Adironack spruce top and solid rosewood back and sides. These are special guitars - check the reviews and then come play them! More >>>
Need Musical Gift Ideas?
We have a lot of them! And many under $20. We've set up a table full near the front door.
G&L Legacy in Shell Pink
A USA Shell Pink Legacy we ordered inspired by 1960's era finally arrived. It sounds as good as it looks! More >>>
Come play for our customers
Want to play a few songs for the Minor Chord family on a Thursday evening? Send us a quick note here or mention it next time you come in.
Meanwhile, check out this tune performed by Christophe Marchal at our October "Live Music Thursday" session!