80 King Street (MA Route 2A) · Littleton MA 01460 · (978) 486-0112 · Interstate 495 Exit 30

A Versatile Yet Affordable Bass Guitar: The Ibanez SR300 Series
A great example of the line, this SR-300E is stunning in its Navy Planet Matte finish! Playing an SR300 is comfortable and won't break your back - even after a long gig - because of its slimmer neck, lighter body, and overall sleek design. It's easy to dial in the right tone for any style with its advanced yet simple-to-use selector knobs.
March is G&L Month!
If you've been looking for a Fender-style instrument and have been waiting for the right price, now's the time! Buy any in-stock G&L instrument and we will cover the tax for you! G&L is a Leo Fender company that cares about quality and playability while also sticking to its roots. Check out our G&L selection here >>>.
Be Different - Stand Out
Want a different sound from the typical Strat, Tele, or Les Paul? Take a look at the G&L Tribute Doheny. The interesting body shape along with the two wide bobbin M.F.D pickups shows that G&L built this guitar with surf rock in mind but would also be well suited for other genres like indie rock. More >>>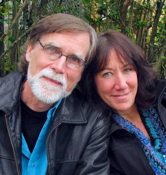 We Help You Make Music!
Come to us for quality, value and service. Our prices are competitive with chain music stores and internet dealers, but you get so much more!
We have over 100 models of guitars and basses, including instruments you may not find anywhere else in New England - plus ukuleles, mandolins, banjos, digital pianos, band instruments, amps and more.
We specialize in fine instruments and amps from respected makers including
Customers come from Massachusetts, Rhode Island, New Hampshire, and even Maine to play our extensive collection. And when you need advice or service, we're here for you.
Yamaha STAGEPAS PA System Sale
THIS IS YOUR CHANCE to get your live rig sounding professional! The popular Yamaha STAGEPAS series is the perfect PA to get you equipped for those live gigs. Yamaha upgraded the line to add Bluetooth inputs, so we are letting our remaining non-Bluetooth models go at crazy prices.
Our Stagepas 600i demo system is on sale for $749 (originally $899) and our Stagepas 400i (new in factory sealed box) is on sale for only $599 (originally $699). Check out all the specs on the Yamaha web site.
Taylor GS-Mini
The perfect guitar for a serious younger player or for a nice compact travel guitar that doesn't lack in tone. A scaled down version of their Grand Symphony body style, it feels substantial and solid all the way around. Well known for a reason, check this one out, it'll surprise you how full such a small guitar can sound! More >>>
All Solid Wood for a Reasonable Price
Looking for a guitar that will have that all-solid tone but want to keep it within budget? This Martin GPC-11E Road Series could be what you were looking for. At $999 this guitar comes with a solid Sitka spruce top and sapele back and sides, all in a satin finish. Not convinced yet? The Fishman MX-T pickup system features an easily visible tuner in the soundhole with an auto-mute function for convenient tuning any time. With a premium soft case included this guitar can be a great choice for someone looking for an upgrade. More >>>
Feeling Trapped At Home?
We'll come to you! In these difficult times, we know that making music can really help our state of mind.
So if you live in one of our surrounding towns and need something musical, call us. As long as authorities allow, we'll try to bring it to you. (It may take a day or two before we are in your neighborhood, and please at least a $25 order.)
Hard Rock or Heavy Metal:
This Axe Will Do It!
Getting started with hard rock or heavy metal? This used Epiphone G-400 SG Pro is the perfect axe. It has really high output with its iconic distorted tone from the dual humbuckers. From AC-DC to Black Sabbath this guitar excels at that classic hard rock/heavy metal look and sound at only $299.99 with a gig bag. Come in and check it out! More >>>
Yamaha FS-800 Overstock Sale
With a solid top and well-built construction, it is no surprise this guitar is our most popular among beginners who want a great-sounding guitar that will last. We ordered a ton of FS800s back in September for the holiday season - but they didn't arrive until after New Years! So now we have way too many. If you need a nice affordable acoustic, come on in - we have a special deal going. More >>>
COVID-19 Update
Governor Baker has required that all non-essential businesses in Massachusetts shut their brick-and-mortar facilities beginning at noon on Tuesday, March 24. Here's what it means for The Minor Chord:
We have shifted our private lessons to an Internet video platform. After our first week of online lessons, things are going well and students are enthusiastic. To encourage you to try it, our teachers are offering a free trial lesson on the new platform.
We continue to take phone and email orders and will deliver to surrounding towns at no charge.
We will only be in the office occasionally to take care of urgent matters. If we don't answer the phone, just leave a message or send us an email and we will get back to you.
Our repair shop is closed until further notice. Contact us if you want to reclaim your instrument.
We encourage you to watch our "how to" videos for simple DIY tasks like restringing your guitar.
We're doing our best to keep you making music during this emergency. You can call us at the number above, or send us an email via our
Ask Us!
page.
Click here to see our web site privacy policy.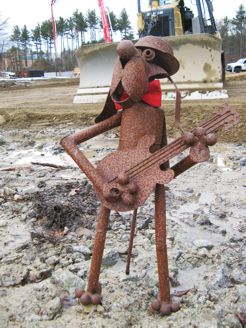 Watch Out for the Bulldozers!
Even with the construction going on behind us we are still here to serve you!

Or comments? We're here to help.
Just use our Ask Us page!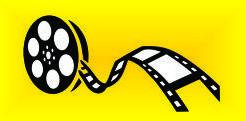 Minor Chord Video Library
We've produced videos on a range of topics including shopping guides, product reviews, and how-to instructions. Check out our video library! more >>>

Want to be first to notified on the latest gear that has arrived to the store? Send us a message here to get on the newletter distribution list.

Like us on Facebook and be first to hear about cool new stuff! more >>>