80 King Street (MA Route 2A) · Littleton MA 01460 · (978) 486-0112 · Interstate 495 Exit 30

It's That Time of the Year Again
That's right, we are approaching the New England fall and winter which means your heat will be cranking! When your central heat is on, it can make an unsafe environment for your guitar - especially for a guitar made of solid wood. The Oasis Guitar Humidifier Plus is a simple yet effective way to keep your guitar protected. Don't be afraid to come in or give us a call with any humidity related question reguarding your guitar. Better safe than sorry! More >>>
Solid Gloss Cedar Top - Only $949
We've been talking about Furch guitars for a couple of years now. Made in the Czech Republic in a historic family workshop, these acoustics represent careful workmanship and deliver remarkable value.
We just received another shipment of Furch guitars, including some at a really attractive lower price point. Customers love them, and some have sold already.
This Indigo Plus-level Dreadnaught features a solid Western red cedar top with a gloss top and layered mahogany back and sides. The combination of the cedar top and the Dreadnaught size delivers tons of low end.
Like all the Furch instruments, this is a lot of guitar for only $949 including a sturdy padded Furch gig bag. More >>>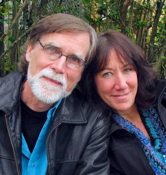 We Help You Make Music!
Come to us for quality, value and service. Our prices are competitive with chain music stores and internet dealers, but you get so much more!
We have over 100 models of guitars and basses, including instruments you may not find anywhere else in New England - plus ukuleles, mandolins, banjos, digital pianos, band instruments, amps and more.
We specialize in fine instruments and amps from respected makers including
Customers come from Massachusetts, Rhode Island, New Hampshire, and even Maine to play our extensive collection. And when you need advice or service, we're here for you.
G&L S-500 in Tangerine Metallic
This stunning new American-made S-500 just arrived and it looks killer! We've been experimenting with the light/dark color scheme with these models, and this one features the eye-popping Tangerine Metallic finish over an alder body. This guitar is sure to turn some heads. More >>>
Vintage Guild 12-String
We are very pleased to announce the arrival of another fantastic vintage made-in-R.I. Guild. This model dates to 1980 and is the 12-string version of the well-known D-50.
There's a reason these don't come through too often...they sound great, so owners don't let them go! The bright jangly sound is there but it also has a deep richness that Guild 12's are known for. Come by and check it out! More >>>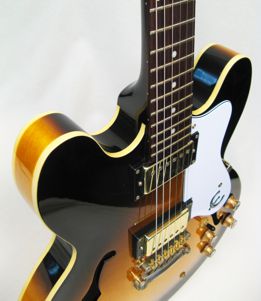 Have a Guitar You Never Play?
We're always interested in your top-condition used guitars and basses. Consign with us for extra cash, or trade towards the guitar of your dreams. Call to speak with Zach or use our Ask Us! page to find out what that instrument in the closet might be worth.
Find out more here >>>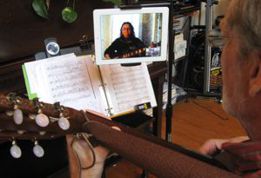 Yes, We Teach Online Lessons
In fact, we teach lots of them! Our teachers are delivering nearly 100 online private lessons each week. Parents thank us for continuing their children's music education despite the pandemic. And adult students are using their free time to work on musical skills.
Our online platform works with lots of devices, and it's secure because each student gets a personal lesson access code that's dedicated to their specific lesson time. Students don't have to create any accounts and never log in with personal identifying information.
Want to give online lessons a try? Give us a call or send us a message via our Ask Us! page. Our teachers offer free no-obligation trial lessons, and we'd be happy to walk you through testing your device.
Parents' Guide to Band Instruments
If your student is starting band this fall, you should become familiar with choosing, renting or buying, and maintaining these instruments. Check out the Summer 2020 issue of Nashoba Valley Living Magazine with an article by our own Carl Strathmeyer explaining all about band instruments.
Download a reprint of Carl's article here or get a free digital copy of the entire Summer 2020 edition of Nashoba Valley Living Magazine here.