80 King Street (MA Route 2A) · Littleton MA 01460 · (978) 486-0112 · Interstate 495 Exit 30

Are You Feeling Trapped At Home?
Whatever you do, don't stop making music! It's a proven way to keep your spirits up. (And what else are you going to do with all your free time?)
So if you need any musical gear or supplies, no worries - even though our King Street store is closed, we'll come to you!
If you live in one of our surrounding towns and need something musical, call us. As long as authorities allow, we'll bring it to you. (It may take a day or two before we are in your neighborhood, and please at least a $25 order for small accessories.)
We're doing everything we can to help you make music!
A Versatile Yet Affordable Bass Guitar: The Ibanez SR300 Series
A great example of the line, this SR-300E is stunning in its Navy Planet Matte finish! Playing an SR300 is comfortable and won't break your back - even after a long gig - because of its slimmer neck, lighter body, and overall sleek design. It's easy to dial in the right tone for any style with its advanced yet simple-to-use selector knobs.
Bill Brown - 1930-2020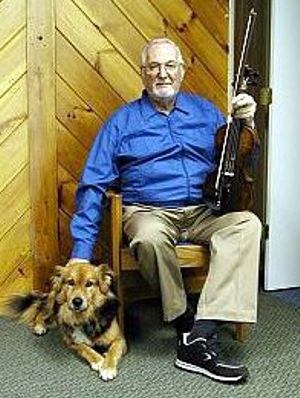 We were saddened to learn that Bill Brown passed away on April 24. Bill founded The Minor Chord in 1984 and owned it until he retired in 2010, selling the business to Carl and Andrea.
Bill is widely remembered for his love of music and the way he shared that love generously with everyone. More information is available here.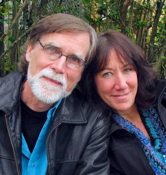 We Help You Make Music!
Come to us for quality, value and service. Our prices are competitive with chain music stores and internet dealers, but you get so much more!
We have over 100 models of guitars and basses, including instruments you may not find anywhere else in New England - plus ukuleles, mandolins, banjos, digital pianos, band instruments, amps and more.
We specialize in fine instruments and amps from respected makers including
Customers come from Massachusetts, Rhode Island, New Hampshire, and even Maine to play our extensive collection. And when you need advice or service, we're here for you.
Yes - We Teach Online Lessons!
In fact, we teach lots of them! Since the COVID-19 outbreak, our teachers are delivering nearly 100 online private lessons each week. Parents thank us for continuing their children's music education under these difficult circumstances. And adult students are using their free time to work on musical skills.
Our online platform works with lots of devices, and it's secure because each student gets a personal lesson access code that's dedicated to their specific lesson time. Students don't have to create any accounts and never log in with personal identifying information.
Want to give online lessons a try? Give us a call or send us a message via our Ask Us! page. Our teachers offer free no-obligation trial lessons, and we'd be happy to walk you through testing your device.
Small Body - Strong Voice
As guitar bodies get smaller, we expect less volume and tone. But this Martin O-18 surprised us!
With a body almost as small as a parlor-style guitar, the O-18 is super comfortable to hold - perfect for the smaller player who can't get their arms around larger-bodied instruments. But the sound is pure Martin: rich with a satisfying low end. Fingerstyle playing, sure, but this little gem punches above its weight, even standing up to moderate strumming. More >>>
All Solid Wood for a Reasonable Price
Looking for a guitar that will have that all-solid tone but want to keep it within budget? This Martin GPC-11E Road Series could be what you were looking for. At $999 this guitar comes with a solid Sitka spruce top and sapele back and sides, all in a satin finish. Not convinced yet? The Fishman MX-T pickup system features an easily visible tuner in the soundhole with an auto-mute function for convenient tuning any time. With a premium soft case included this guitar can be a great choice for someone looking for an upgrade. More >>>
Online Learning Tablet Holder
We're all involved in online learning these days either as a teacher or a student.
If you're getting tired of propping up your tablet or phone on whatever's handy, try the On Stage U-Mount clamp. It mounts on a standard microphone stand (or anything else the same size) and securely holds your tablet or phone. Its flexible but sturdy ball joint lets you position your device in any direction - and it stays there!
And it's only $35.99, including four different padded jaws to grip mobile devices of almost any size.
Hard Rock or Heavy Metal:
This Axe Will Do It
Getting started with hard rock or heavy metal? This used Epiphone G-400 SG Pro is the perfect axe. It has really high output with its iconic distorted tone from the dual humbuckers. From AC-DC to Black Sabbath this guitar excels at that classic hard rock/heavy metal look and sound at only $299.99 with a gig bag. Come in and check it out! More >>>
Our Most Popular Acoustic Guitar
With a solid top and well-built construction, it is no surprise the Yamaha FS800 is super popular among beginners who want an affordable great-sounding guitar that will give them many years of happy playing. The under-$200 price you'll see online is for just the guitar, and we'll match that price. But if you want to protect your investment, we offer the FS800 plus a lightweight but sturdy backpack case for $259. More >>>
MEMORIAL DAY MONDAY MAY 25
WE ARE CLOSED - NO ONLINE LESSONS
Our COVID-19 Status
Governor Baker has required that all non-essential businesses in Massachusetts keep their brick-and-mortar facilities closed until Phase 2 of the reopening, which is expected no sooner than mid-June. Here's what it means for The Minor Chord:
We continue to deliver private lessons via an Internet video platform. Things are going well and students are enthusiastic. To encourage you to try it, our teachers are offering a free trial lesson on the new platform.
We continue to take phone and email orders. We can arrange curbside pickup, or we will deliver to surrounding towns at no charge.
We are in the office on weekdays from 11 to 2. Call us in that time window if you need to talk with us. If you miss us, just leave a message or send us an email and we will get back to you.
Our repair shop is closed until further notice. Contact us if you want to reclaim your instrument.
We encourage you to watch our "how to" videos for simple DIY tasks like restringing your guitar.
We're doing our best to keep you making music during this emergency. You can call us at the number above, or send us an email via our
Ask Us!
page.
Click here to see our web site privacy policy.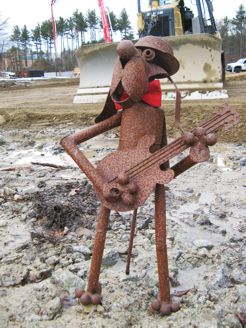 Watch Out for the Bulldozers!
Even with the construction going on behind us we are still here to serve you!

Or comments? We're here to help.
Just use our Ask Us page!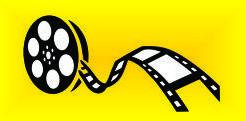 Minor Chord Video Library
We've produced videos on a range of topics including shopping guides, product reviews, and how-to instructions. Check out our video library! more >>>

Want to be first to notified on the latest gear that has arrived to the store? Send us a message here to get on the newletter distribution list.

Like us on Facebook and be first to hear about cool new stuff! more >>>