80 King Street (MA Route 2A) · Littleton MA 01460 · (978) 486-0112 · Interstate 495 Exit 30

Come Try This Amazing Pickup
We've seen MIDI-controller guitar pickups before, but Fishman has finally done it right. With an easy, non-destructive mounting system for both electrics and acoustics, this pickup listens to your playing and generates a full range of MIDI messages, producing nuanced performances on any MIDI instrument. Includes an easy-to-use iPad synth app designed for the way guitarists visualize their music.
Come to a FREE DEMO by Fishman on Thursday evening September 19 at 6pm and try it for yourself.
SPECIAL PRICING ON IN-STOCK FISHMAN PRODUCTS DURING THE EVENT!
Used Gibson ES-137 Custom
This gorgeous Gibson ES-137 was personally built for a great friend of the Minor Chord by the folks in the Gibson Custom Shop in Memphis, TN. Easy to look at for sure in the stunning deeper red finish. More >>>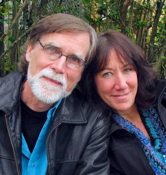 We Help You Make Music!
Come to us for quality, value and service. Our prices are competitive with chain music stores and internet dealers, but you get so much more!
We have over 100 models of guitars and basses, including instruments you may not find anywhere else in New England - plus ukuleles, mandolins, banjos, digital pianos, band instruments, amps and more.
We specialize in fine instruments and amps from respected makers including
Customers come from Massachusetts, Rhode Island, New Hampshire, and even Maine to play our extensive collection. And when you need advice or service, we're here for you.
Just Arrived: Boucher Guitars
New to the Minor Chord line up: We just received three models from the Canadian builder Robin Boucher. This one is the Studio Goose SG-41, an OM Hybrid body style with a solid AAAA Adironack spruce top and solid mahogany back and sides. Check the reviews and then come in to play them! More >>>
Martin Custom Shop 000
The last of our three Custom Shop Martins has arrived and sounds beautiful! Martin never
disappoints, and with these custom shop guitars they go the extra mile on attention to detail. More >>>
G&L Fullerton Standard
ASAT Classic coming soon
We have six new US-spec G&Ls on the way, including this US-made G&L ASAT with a stunning Spanish Copper Metallic finish. More >>>
Yamaha 'Silent' guitar?
Yup, thats right, a guitar that is silent... well, without headphones it is! Strung with nylon strings and built for traveling, this guitar is perfect where volume can be an issue. Simply plug in headphones and play!
More >>>
Our New Hang-Out Room
We moved out the sheet music and moved in a couple of comfy chairs! Come have a look, try out an instrument, or just hang out and chat.