80 King Street (MA Route 2A) · Littleton MA 01460 · (978) 486-0112 · Interstate 495 Exit 30

New Extended Store Hours
We are now now open 11-7 Monday through Friday and 9-5 on Saturdays for all services: Instruments, accessories, rentals and repairs.
We're limiting visits to a maximum of two customers at a time, so PLEASE CALL AHEAD. And don't forget, Massachusetts requires you to wear a mask when you're in the store. We have hand washing facilities and hand sanitizer available, and of course we'll be cleaning often-touched surfaces frequently.
We encourage you to use our curbside pickup for small items. It's easier and safer for everybody.
Yes, We Teach Online Lessons
In fact, we teach lots of them! Since the COVID-19 outbreak, our teachers are delivering nearly 100 online private lessons each week. Parents thank us for continuing their children's music education under these difficult circumstances. And adult students are using their free time to work on musical skills.
Our online platform works with lots of devices, and it's secure because each student gets a personal lesson access code that's dedicated to their specific lesson time. Students don't have to create any accounts and never log in with personal identifying information.
Want to give online lessons a try? Give us a call or send us a message via our Ask Us! page. Our teachers offer free no-obligation trial lessons, and we'd be happy to walk you through testing your device.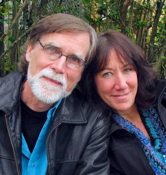 We Help You Make Music!
Come to us for quality, value and service. Our prices are competitive with chain music stores and internet dealers, but you get so much more!
We have over 100 models of guitars and basses, including instruments you may not find anywhere else in New England - plus ukuleles, mandolins, banjos, digital pianos, band instruments, amps and more.
We specialize in fine instruments and amps from respected makers including
Customers come from Massachusetts, Rhode Island, New Hampshire, and even Maine to play our extensive collection. And when you need advice or service, we're here for you.
Elixir Acoustic Strings Are Back
Elixir Nanoweb coated acoustic strings are super popular - the thin coating doesn't get in the way of your playing, but the strings last 2-3 times longer. That's especially true in warm weather when perspiration from your fingers really attacks unprotected metal.
Elixir strings have been hard to get recently - but now they're back in stock! Come pick some up today.
'Wah-Wah' For The Bassman
Bassists, are you jealous of your lead guitar's wah-wah pedal? Wish you could make some of those same wah sounds, but growling down in the bass register?
Just arrived - the perfect pedal for you! Dunlop, the creator of the famous Cry Baby wah pedals, has created a Bass Cry Baby. Its specially designed electronics give you full "wah-ability" while still preserving your solid bass fundamental tones.
Find out more at the Jim Dunlop web site. Then come in and try it yourself. (Bring your bass!)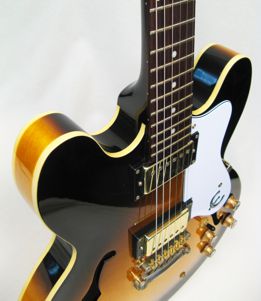 Have a Guitar You Never Play?
We're always interested in your top-condition used guitars and basses. Consign with us for extra cash, or trade towards the guitar of your dreams. Call to speak with Zach or use our Ask Us! page to find out what that instrument in the closet might be worth.
Find out more here >>>
Parents' Guide to Band Instruments
The Summer 2020 issue of Nashoba Valley Living Magazine is out - and it has an article by our own Carl Strathmeyer explaining all about band instruments.
School band programs may be up in the air for the fall because of COVID-19, but if your student is ready to start playing a band instrument you should still become familiar with choosing, renting or buying, and maintaining these instruments.
Download a reprint of Carl's article here or get a free digital copy of the entire Summer 2020 edition of Nashoba Valley Living Magazine here.