80 King Street (MA Route 2A) · Littleton MA 01460 · (978) 486-0112 · Interstate 495 Exit 30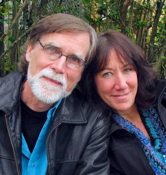 We Help You Make Music!
Come to us for quality, value and service. Our prices are competitive with chain music stores and internet dealers, but you get so much more!
We have over 100 models of guitars and basses, including instruments you may not find anywhere else in New England - plus ukuleles, mandolins, banjos, digital pianos, band instruments, amps and more.
We specialize in fine instruments and amps from respected makers including
Customers come from Massachusetts, Rhode Island, New Hampshire, and even Maine to play our extensive collection. And when you need advice or service, we're here for you.
Impressive Acoustics: Boucher Guitars
Here's another of the three models we recently received from Canadian builder Robin Boucher. This is their Heritage Goose HG-56M, a 12-fret-to-body 000 with a solid AAAA Adironack spruce top and solid rosewood back and sides. These are special guitars - check the reviews and then come play them! More >>>
VOX Amp SalesTax Holiday
Now's your chance to upgrade to VOX all-tube tone. Purchase any in-stock all-tube VOX amp and we'll pay the sales tax. Check out all our VOX amps here >>>
Unbelivable Value: Furch Guitars
We continue to be impressed with the consistent quality and sound of Furch guitars, made in the Czech Republic. Our latest arrival is this Yellow Series Grand Auditorium in cedar and rosewood.
Read more about our Furch guitars here. >>>
Upcoming Performance
Come in Thursday January 30th at 6:30 for our next live performance with guitarist/singer Joe Dzekevich. Interested in playing for the Minor Chord Family on a Thursday evening? Give us an Email, call, or mention it to us the next time you come in.
Yamaha FS-800 Overstock Sale
With a solid top and well-built construction, it is no surprise this guitar is our most popular among beginners who want a great-sounding guitar that will last. We ordered a ton of FS800s back in September for the holiday season - but they didn't arrive until after New Years! So now we have way too many. If you need a nice affordable acoustic, come on in - we have a special deal going. More >>>
A Vintage Les Paul You Can Afford
Although it is not 100% original, this Les Paul still has that classic humbucker tone, 24.75 inch scale, and at 9.8 pounds it feels like a Les Paul should. This guitar has seen a lot of gigs; you shouldn't have to worry about putting a ding in it. More >>>