80 King Street (MA Route 2A) · Littleton MA 01460 · (978) 486-0112 · Interstate 495 Exit 30

Just in from the Czech Republic:
The Furch OM-SR
Furch guitars were recently praised in Vintage Guitar Magazine - and it's not hard to see why: Excellent build quality and a price that's more than fair. This OM in Sitka spruce and Indian rosewood is a good example. Come in and see what the buzz is all about! more >>>
Vintage Sunn Bass Cabinet!
Sunn was a popular and respected bass amp and cabinet manufacturer in the 60s and 70s. Here's a medium-sized 1x15 cabinet with great tone and high efficiency - which means you get a lot of sound per watt out of your head. more >>>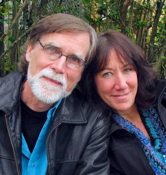 We Help You Make Music!
Come to us for quality, value and service. Our prices are competitive with chain music stores and internet dealers, but you get so much more!
We have over 100 models of guitars and basses, including instruments you may not find anywhere else in New England - plus ukuleles, mandolins, banjos, digital pianos, band instruments, amps and more.
We specialize in fine instruments and amps from respected makers including
Customers come from Massachusetts, Rhode Island, New Hampshire, and even Maine to play our extensive collection. And when you need advice or service, we're here for you.
We Have Affordable Martins
Looking for that famous Martin sound, but worried it won't fit into your budget? We just received a batch of affordable Martins - with five X-series models $759 or less, and two Road Series models $1299 or less. Perfect as a step-up instrument for a developing player or a durable stage guitar for playing out. Check our Martin page for our complete selection. More >>>
It's More Than Just Drum Circles!
We're making it easy to get to know percussion with a limited-time BOGO offer - buy any in-stock percussion instrument, large or small, and get another of equal or lesser value for half price. A little percussion enhances ANY band's groove... now is your chance! More >>>
It's Humidifier Season!
Protect your guitar as we approach the heating season and keep it at a healthy humidity
with an Oasis humidifier!
This humidifier prevents the wood from cracking and warping due to dryness. Just slip it between the strings and refill it about once a week with inexpensive distilled water. Your guitar will thank you! more >>>
G&L was Leo Fender's last guitar company. In the G&L workshops they still make guitars and basses like Leo wanted them made. Their American-made models are especially impressive, but still priced well under $2000.
If you've been wanting one of these instruments, now's your chance - we're offering all our in-stock American-made G&L guitars and basses at 15% off our normal competitive prices. You can save up to $285!
Here's our current selection. Check out our G&L page for more photos, descriptions and specs. more >>>