80 King Street (MA Route 2A) · Littleton MA 01460 · (978) 486-0112 · Interstate 495 Exit 30

Furch Mahogany/Cedar OM
Furch acoustics are made in a family workshop in the Czech Republic. Their 'Blue' line of guitars are affordable straightforward instruments with an impressive build quality. This mahogany and cedar OM is just over $1000 with a semi-rigid nylon case. more >>>
200 Watts of Bass In Your Hand
The Gallien-Krueger MB200 bass head delivers 200 watts of respected G-K tone, but it fits in the palm of your hand! Stop lugging that monster amp to your gigs. Easy on the budget at $299. more >>>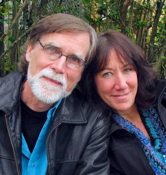 We Help You Make Music!
Come to us for quality, value and service. Our prices are competitive with chain music stores and internet dealers, but you get so much more!
We have over 100 models of guitars and basses, including instruments you may not find anywhere else in New England - plus ukuleles, mandolins, banjos, digital pianos, band instruments, amps and more.
We specialize in fine instruments and amps from respected makers including
Customers come from Massachusetts, Rhode Island, New Hampshire, and even Maine to play our extensive collection. And when you need advice or service, we're here for you.
Guitar Lessons with Local
Blues Legend BJ Magoon
We're super happy to announce that BJ will be
teaching blues guitar right here at the Minor Chord!
If you want to learn electric blues from a master,
call or send an email to us here ASAP!
Fender Jazz Flea Bass
Whether you're a Red Hot Chili Peppers fan or just looking for a Fender Jazz bass to play slap on, this
has the tone you've been looking for! More >>>
Meinl Talking Drum - Only $69.99
What's a talking drum? It's a double-headed drum with tuning ropes that you can squeeze to change the drum's pitch. In the hands of a good player, it can truly talk! Check out this video of a master talking-drum player.
It's almost spring time which means we are restocking our shelves with all sorts
of products from all sorts of brands! If you're curious what we're getting you can
contact us here !