80 King Street (MA Route 2A) · Littleton MA 01460 · (978) 486-0112 · Interstate 495 Exit 30

Mint Condition Martin D-18
Another great Martin! With a lower action this awesome dreadnaught is set up perfectly for fingerpicking, check it out while it's still here!
Check out this Martin D-18. more >>>
One David Webber Acoustic left!
We only get a few of these remarkable Webber guitars each year. Two more just arrived, one's already sold but check out this stunning Parlour in cedar and highly figured maple. more >>>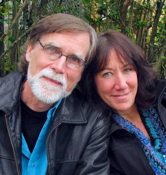 We Help You Make Music!
Come to us for quality, value and service. Our prices are competitive with chain music stores and internet dealers, but you get so much more!
We have over 100 models of guitars and basses, including instruments you may not find anywhere else in New England - plus ukuleles, mandolins, banjos, digital pianos, band instruments, amps and more.
We specialize in fine instruments and amps from respected makers including
Customers come from Massachusetts, Rhode Island, New Hampshire, and even Maine to play our extensive collection. And when you need advice or service, we're here for you.
More G&L Tribute Guitars!
The G&L Tribute shipment is in! An S-500, two Tribute Legacies, an ASAT semi-hollow, a Jazz Bass and a P-bass have been added to our G&L wall! The high-quality yet affordable Tribute series is the perfect step up from a beginner instrument. $529 to $629.
Incredible Percussion Selection
Your vocalist needs a tambourine... Or a shaker...
Or a pair of claves... Or one of our many other percussion "toys" that will immediately liven up your band's groove. We have more hand percussion than anyone in the area - and you NEED some!